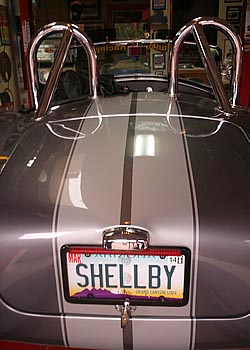 Wind Tower Racing have participated in building a number of Shelby Cobra Replica
Kit Cars, the most recent of which was a full boy off restoration of a Factory Five
Cobra including a new engine. It was to all intents and purposes a new build.
The initial images here are Chuck's own Factory Five Shelby Cobra which was
recently sold. Click here for details on the body off restoration and installation of a new 500+BHP Ford block.